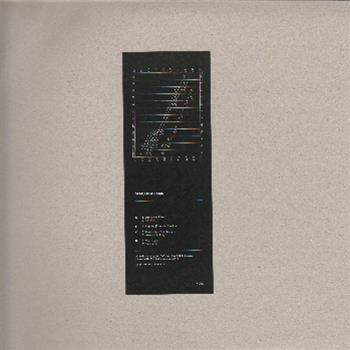 Karl O'Connor, mais conhecido pelo pseudônimo Regis, é uma das peças fundamentais para a compreensão da cena techno britânica da década de noventa, tanto pelo vínculo com a Sandwell District como por sua vasta discografia. Também integra o seu curriculum o selo Downwards, fruto da parceria com Peter Sutton, vulgo Female.
Meu primeiro contato com Regis foi tardio, através do disco In a Syrian Tongue, lançado em 2011 pela Blackest Ever Black. Chamou-me a atenção que, por trás de uma base sólida de Techno, ocultava-se uma boa dose de experimentalismo e referências noise, mais perceptível na versão ao vivo de Blood Witness, na qual Regis é acompanhado por M.J. Harris. Sobre uma estrutura sólida, o duo construia texturas ruidosas e ambientes ásperos. Foi o bastante para despertar-me a curiosidade acerca da sua obra, mas por onde começar quando estamos lidando com uma discografia tão extensa? Através de uma breve pesquisa, descobri que o artista disponibilizou ao longo de 2012 uma série de compilações que resgatam os seus primeiros trabalhos: estão inclusos no pacote uma trilogia que resgata toda a sua produção entre os anos de 1994 e 2001, além do LP duplo Death Head Said.
Produzido ao longo da década de 90, o esqueleto do Death Head Said consiste em bases que vem sendo utilizadas em suas apresentações ao vivo desde então. A faixa-título, que já havia dado as caras no álbum "A Disintegration of Our Faith" (na época, creditada a Karl O'Connor, Peter Sutton & Ian J. Richardson) aparece nessa bolacha em dois formatos: a bassline consistente da versão original e a versão mais intensa e sujona do take alternativo, provavelmente, a que retrata com maior fidelidade uma performance ao vivo do Regis. O groove monstro - acompanhado de um hatzinho persistente e de boa marcação – faz com que "Assume Nothing" provoca uma sensação parecida com a de um coice logo em seus primeiros segundos. "VD Hospital", segue uma onda parecida, mas sem o vigor de sua antecessora.
– Tem alguma coisa fora do lugar – Foi a primeira coisa que eu pensei quando ouvi a faixa "Baptism": Uma batida sobreposta, jogada de uma forma não-convencional, somada às estranhas intervenções, fazem dessa música uma das mais indigestas. Todavia, trata-se de uma faixa envolvente e — arrisco dizer — a mais bem-estruturada de todo o álbum, apresentando de forma nítida um começo, meio e fim.
Definitivamente, o techno foi uma das vertentes mais relevantes para o ano de 2012. A criação do selo Bed of Nails e os lançamentos (sempre) relevantes da Blackest Ever Black foram decisivos para o seu revival na década de 10 e justifica o número crescente de artistas que acabaram migrando ou flertando com o estilo. Mas será que é possível falarmos em um revival? Todas essas compilações dos primeiros trabalhos do Regis apresentam um formato linear. Mantendo-se fiel ao que foi proposto e apoiado por uma discografia extensa, feita sem pausas e dotada de altíssima credibilidade, Regis continua fazendo o que sempre fez – sozinho ou acompanhado de seus parceiros de longa data – mas dessa vez, reconhecido como um dos ponta-de-lança e inegável influência para toda uma nova geração que traz um novo fôlego ao estilo.
Thiago Miazzo
Ouça a faixa-título clicando aqui.